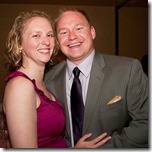 Welcome!  BBetz Photography provides event and wedding photography all over the Seattle area.  We are located in Kirkland, WA, and headed by primary photographer Ben Betz.
Our mission is simple: take amazing digital images of  important events and deliver them on the web, utilizing the latest technology.  Every event we shoot is presented in an online digital album that makes it easy for you to share your images over Facebook, Twitter, or email, and to purchase only the images you like best.
We work tirelessly to capture your exciting day and produce images that will last a lifetime.  Whether an over-the-top wedding or a party with 20 of your friends, we've photographed it all.  Take a look through our home page gallery of photos – it's regularly updated with the latest and greatest!
For information on event bookings and fees, please contact us.  We are currently accepting only limited appointments for 2010.